Better together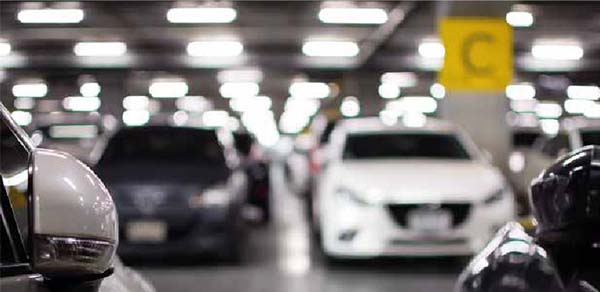 When looking to optimize parking operations, a combination of RFID technology and either magnetic or barcode technology offers the best solution.
Most developed countries around the world now use technology-based solutions for their parking operations, but the type of solution chosen can vary depending on the location. Magnetic and barcode technologies are both widely used in Europe and the USA, but China, India and Latin America are more likely to opt for an RFID-based solution. Despite some industry predictions that one type of technology would take over, all types remain in use and continue to represent valid solutions for present and future applications.
Generally speaking, magnetic technology is considered to be more complex and expensive than the barcode option, but with the time it proves to also be highly reliable. For this reason, it is often considered to be the best option for large parking systems, especially when interoperability with city transportation must be guaranted. It remains the most used solution, not only for transportation but also for highways. Barcode technologies, on the other hand, are less expensive and require less maintenance. However, this solution is considered to have some limitations and it is not as effective as magnetic technologies when adopted in sophisticated parking projects.
Combined solutions
Italy-based ELTRA Sistemi offers a range of parking technology solutions that can be combined to minimize installation and maintenance costs, but which also offer the same functionalities offered by magnetic technology. The company finds that barcode technologies are generally preferred by customers, even in countries where RFID is the dominant technology. The main limitations of RFID are poor transparency in operation and a high associated labor cost. The introduction of 2D/QR codes saw an increase in the popularity of barcode systems, which now rely on higher data security and an increased amount of information. Disposable tickets represent the most promising solution for medium to large parking projects, while barcode technology simultaneously offers the possibility to comply with the law in terms of transparency while guaranteeing high reliability standards. The benefits are
not only reflected in the reduced labor cost, but also in the automation of a system that enables greater control with reduced possibility of fraud.
Regardless of the complexity of the project, ELTRA Sistemi offers optimum solutions to tailor parking systems according to specifications and the assigned budget. The company would always recommend a combination of RFID with either barcode or magnetic technology, depending on past experiences and budget available. Both technologies have a future in the industry.
ELTRA Sistemi is recognized in the parking industry for providing motorized solutions to process paper tickets and PVC cards. Among its line of products are modular dispenser, validator and reader units that are configurable with different technologies. ELTRA Sistemi currently has installations in more than 65 countries and is working with more than 300 integrators.